Our Mission
Cornerstone is dedicated to helping security alarm dealers nationwide manage their accounts more efficiently. We accomplish this through our affordable, time-saving billing services, superior daily dealer support, and our cloud-based, specialized software. We become a trusted strategic ally to our dealers, "grease in the wheels" to help their business run more smoothly and profitably.
From a modest beginning in 1999 with just 1,000 subscriber accounts, we've proven that our user-friendly software and first-class service works for our market. Our security alarm dealers have added more than 200,000 accounts in our system since we moved to the cloud in early 2001. That success has established Cornerstone as the leading provider of both comprehensive billing services and powerful account management software.
Our History
Cornerstone Billing Solutions began in 1999 with its purchase of a central station's funding and billing services division. From there, our company set out to prove that a well-supported, cloud-based platform offers our dealer market major gains in efficiency for very modest monthly billing fees. Below are key milestones in our company's history:
Cornerstone established with purchase of Security Associates' funding division

Closed on $1.5 million credit line to support expansion of dealer loan program
Launched real-time, cloud-based billing & software platform
Finalized software licensing agreement supporting expansion of billing services
Discontinued funding program to focus solely on billing services
Launched www.AlarmPayments.com online payment website for end subscribers

Launched Billing Plus receivables management service targeting slow-pay accounts
Completed purchase of software source code from original developer
Integrated cloud platform with A.R.M. Solutions, a third-party collection agency

Released major upgrade to cloud platform (Version 31), including expanded reporting module, including csv email options for financial and other key reports
Added 100th dealer to online platform

Launched Billing Plus module, enabling more efficient follow up on slow pay accounts for dealers with collections staff
Released Central Station Audit Report and Recurring Research Tools to enhance review and audit of billing data and monitored accounts
Launched the RMR Tracking Report that provides RMR at the beginning of the month and the end of the month with details on the changes that occurred during the month - new RMR, Cancelled and/or Stopped RMR, and incremental increases and decreases to the RMR amounts
Launched major platform upgrade, Version 39, including:

Quotes module, allowing direct flow from proposal to work order to ongoing customer management; including Inventory Dashboard
Service Dashboard, allowing easy review of work in process
Upgraded calendar, including drag & drop appointment scheduling
More powerful ticketing module, enabling progress billing & multi-day projects

Completed integration with MAS central station, and established import of customer data from external CRM system; announced pending integrations with other monitoring/central station platforms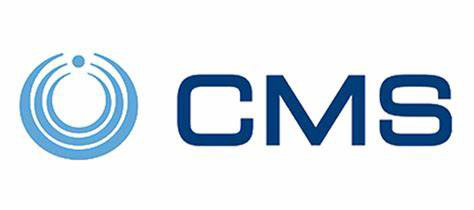 Cornerstone integrates with Formstack allowing dealers to get Quotes and Agreements signed faster without missed signatures and back & forth paperwork.

Enhanced Cornerstone's API with endpoints to allow the pull of data to populate dealer CRMs/data warehouses.

 

Selected by

AIN

Group, a dealer purchasing alliance

, as a vendor partner.

Cornerstone integrates with National Monitoring Center.
Rele

a

sed

Microbilt

integration

(in addition to Cornerstone's validated database)

for bank account

validation

of

AlarmPayments

/Web

ACH transactions

.

 

Integrated with All American Mo

n

itoring

.
As more dealers discover—and embrace—the benefits of plugging into our powerful online system and time-saving services, Cornerstone looks forward to many years of strong growth, continuing innovation, and integration with other platforms to further improve our dealers' workflow.